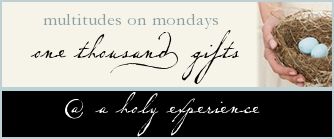 I'm sure you haven't ever had this happen to you
but it's a
phenomenon
in my life right now.
I have soooo very much to be thankful for but I can't put it in words.
I feel like I list the same things over + over + over again....which is a good thing. Every day He abundantly blesses me.
So just know that though my list is short, I have a huge, grateful heart today and always.
626
. restful sleep
627
. snow
628
. multiple games of Uno with the little girl I babysit....good times + many laughs
629
. wisdom from the Heavenly Father
630
. productive week
Happy Mondaaaaaaaaaay!