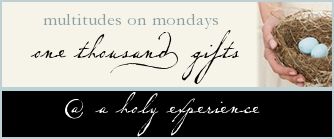 441. lovely winter days with sunshine [what a treat]
442. birds chirping...in the middle of winter [definitely a gift from God]
443. yummy, yummy food
444. a bit of spring in the middle of winter for $3 in the form of two little potted primroses. Lovely.
445. safety and protection
446. another sewing class
447. the ability to sew
448. the joy and fun of sewing [definitely a blessing after my catastrophic failure as a student in 8th grade Home Ec. It was tragic, just ask my Home Ec teacher.]
449. a Sunday school lesson that I needed
again
[I wasn't really feeling the love for the ministry yesterday]
450. the Sunday evening service at church [so amazing how I perk up and am not tired for the evening service after a long morning working in ministries]
Happy Monday...